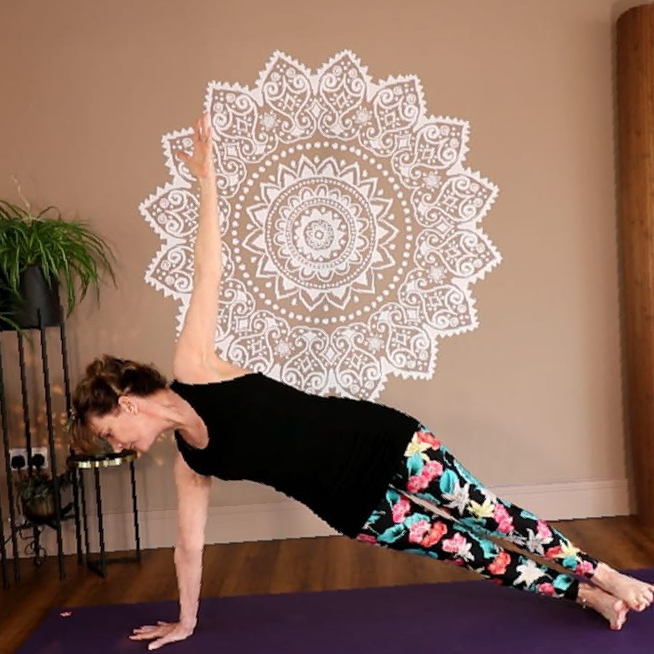 I have always enjoyed exercising, I danced as a child and teenager, I have belonged to a gym for most my adult life (and actually went!)
I found yoga after an injury in an aerobic class, after two years of practice in a gym decided I wanted to know more.
I had a few credits in audible and came across a book called "A Life Worth Breathing" by an American yoga teacher trainer called Max Strom.
His training is based on a series of breathing techniques that alleviate stress, anxiety and calms the mind, I incorporate these in all my classes, learning how to breathe consciously and mindfully can be a game changer.
I studied with him in London and qualified as a yoga teacher 2016. During the course our alignment and anatomy teacher Jamie Elmer awakened the ex nurse in me and I became fascinated in her philosophy of the correct alignment in postures to prevent injury.
This means getting people to understand their own bodies and recognise it's strengths and limitations. Over many years I have been practicing with Jamie who is also a Pilates teacher and learned from her that Pilates exercises can be integrated and even enhance a yoga class, so I am at present completing an online diploma in Pilates and hope to merge these two practices in future. I hope in my classes you will learn how breathe, have a deeper understanding of anatomy, alignment, safe practice and how this all relates to your own individual body.