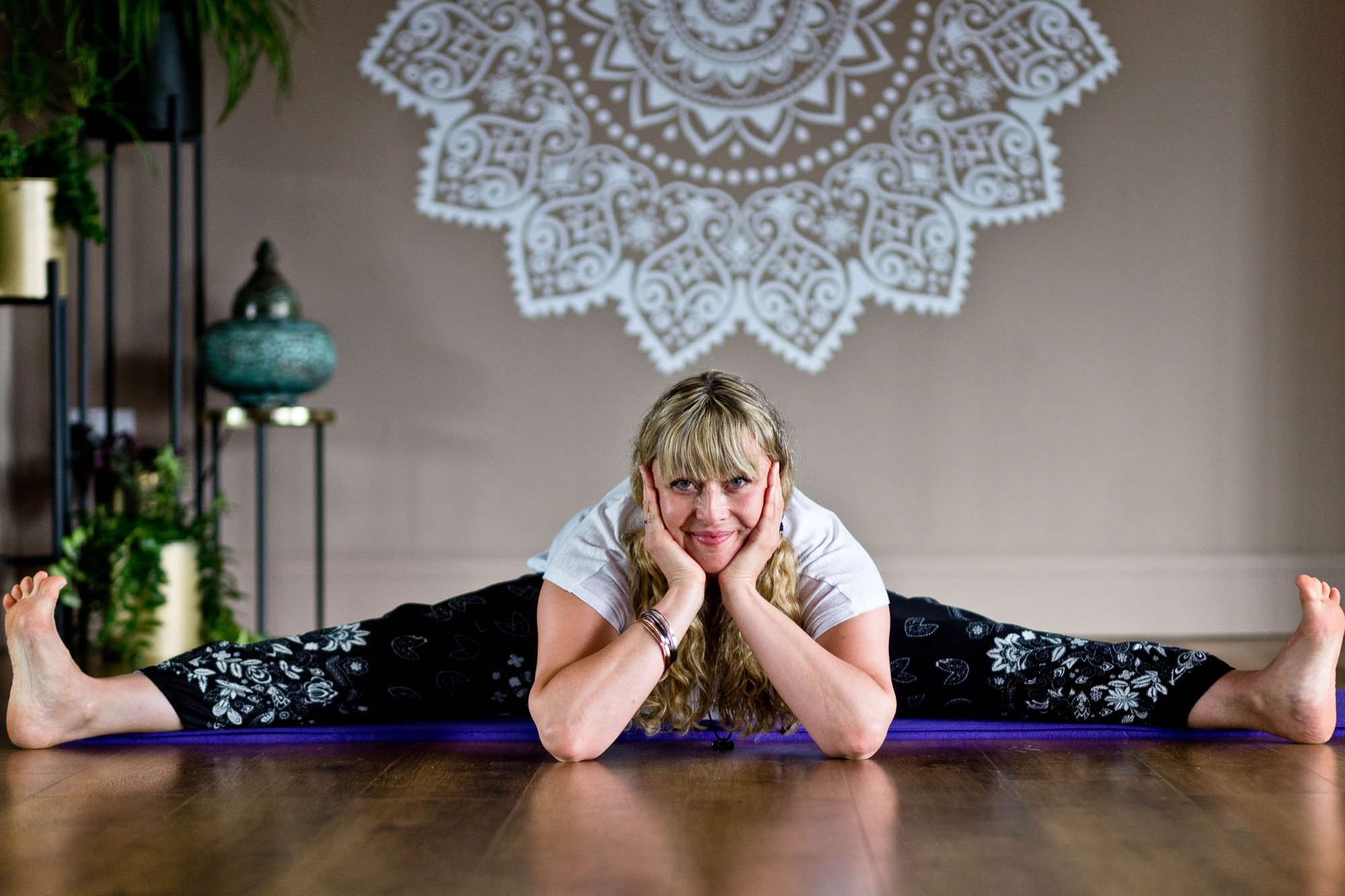 My yoga journey started over 30 years ago when I was 18 years old where I attended the Guildford School of Acting & Dance. I continued practicing Yoga throughout my life, taking time every day to practice these heart-warming asanas (body poses).
My life began a new journey when I discovering Steve Avians Shama Yoga School in Sheffield. I decided now was time in my life to become a Yoga teacher, time to inspire others and share the biggest love of my life 'Yoga & Meditation'. I began the Yoga Alliance Accredited 200 hr Yoga Teacher Training in 2018. Steve now a good friend guided, supported me throughout.
Studying Meditation has been my biggest journey of all for me. The Vipassana Meditation Technique along with Yoga Nidra and guided Visualisation Meditations, helps students live the life they are meant, to love and live. This form of meditation has transformed my life by overcoming my own life's challenges & traumas.
Becoming a qualified Meditation teacher my dream is to share my knowledge with those that need the help, so that everyone can live the full happy life they deserve. A journey to happiness within, to light every soul with the brightest light that can shine within. Creating a journey together with my students to attain a more serine way of living life.
I have also studied Yin Yoga with the amazing teacher Angela Jervis - Read from Canada. I am a reiki practitioner completing reiki level 1 &2. Currently Im deepening my knowledge base in both Yoga & Meditation. Presently undergoing my advanced 300 hours Hatha Yoga Alliance course with Steve Avian. In May 2021 qualifying as a Emotional & Mental Wellness Practitioner, through Yoga Alliance Professionals Advanced Meditation Course.
My passion in life is to help others heal and enjoy their practice, my own personal dharma (the right way of living ) is to help others to fall in love their practice of Yoga & Meditation, and to offer my knowledge to help them become aware of their potential in life and to feel a calmness and joy inside.