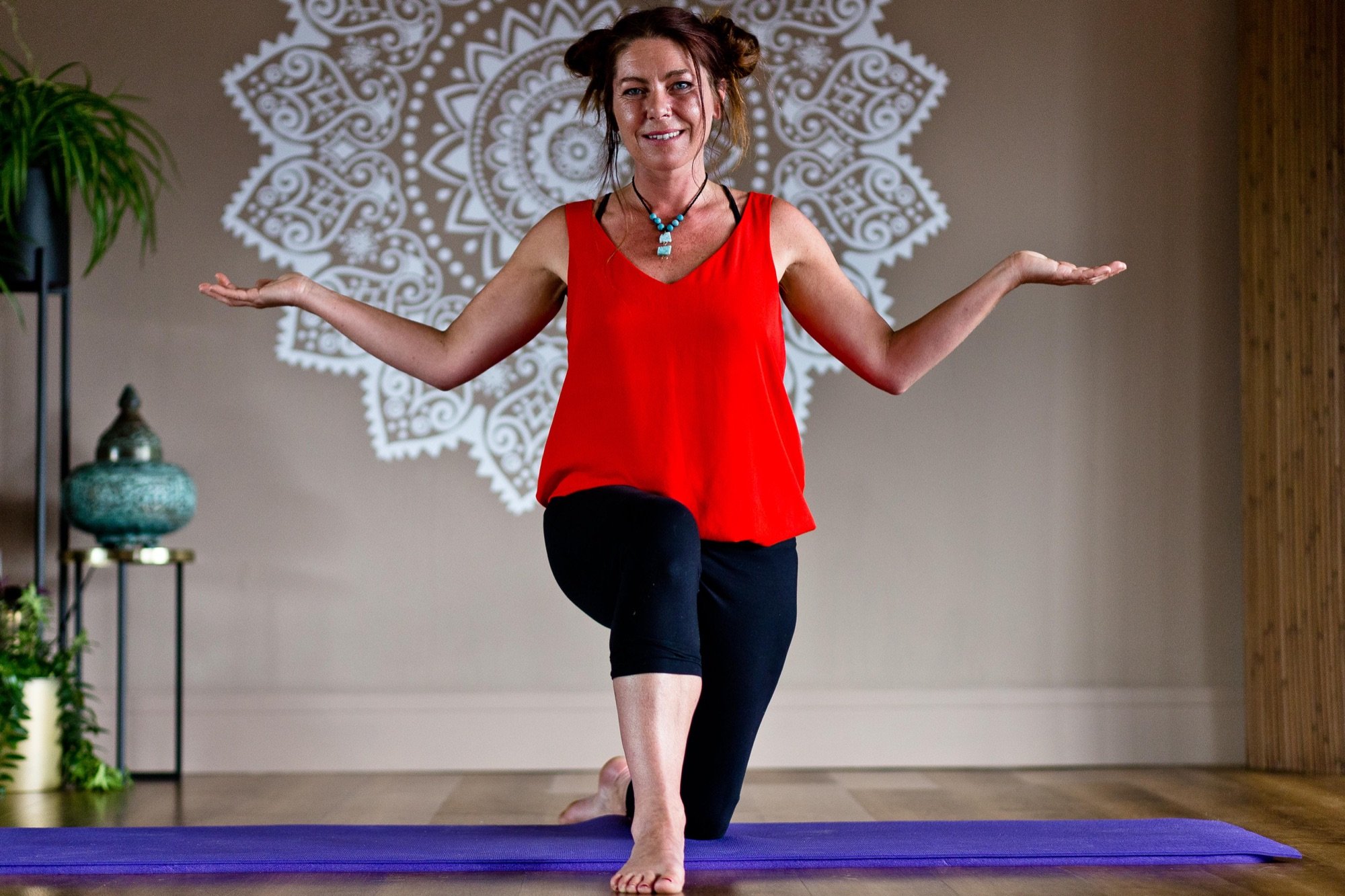 Discovering in my 20's that I'd practised yoga as a child was quite a revelation. I have clear memories of early dance examination that included the auspicious sun salutation.
In 2006 wanderlust brought me to Thailand where I travelled, explored and lived for 2 years experiencing so many things including yoga, reiki and African drumming.
My first yoga retreat was at a popular Sivananda Yoga School. I arrived here with my leg in a bandage after a serious motorbike accident.
Here was the start of my spiritual journey, realising that yoga encompassed so much more than a good stretch.
Yoga enthralled me and ignited my curiosity, I knew I wanted to learn more about this ancient science.
Returning to Sheffield synchronicity remained on my side, working as a travel agent the Yoga school I dreamed to train with "The Dru Yoga School Ashram" in Snowdonia, called me, to arrange their annual retreat. Out of everyone in the UK that opportunity came to me. From then, I knew I was destined to become a Dru Yoga teacher.
My initial training began in 2012 in Manchester. Still needing to know more in order to gain a deeper understanding, I chose to retrain with a smaller group in Otley. The intimacy of the smaller group allowed me to flourish and gain confidence as an individual and as a teacher.
I graduated in 2014, which was the proudest day of my life. I soon realised I loved helping others to shine, so I volunteered on a two year teacher training course in Derby. This was the most important part of my yoga journey as it crystallised my knowledge through assessment, whilst helping to nurture new students. I learnt that you hear and see things differently when you are teaching.
For this I received an award in 2015. My life has been so enriched by yoga, I've taught on retreats in Greece, on stages at festivals and healing areas and worked at yoga shows to name but a few.
Dedicated to lifelong learning and a desire to deepen my connection to the inner realm, I continue to attend courses to develop my knowledge. These include Dru Meditation teacher training. Dru Advanced Practitioner diploma. Yoga of Spirituality course. Dru Yoga of Sound & mantra. Yin Yoga teacher (Yoga Alliance 50hrs).