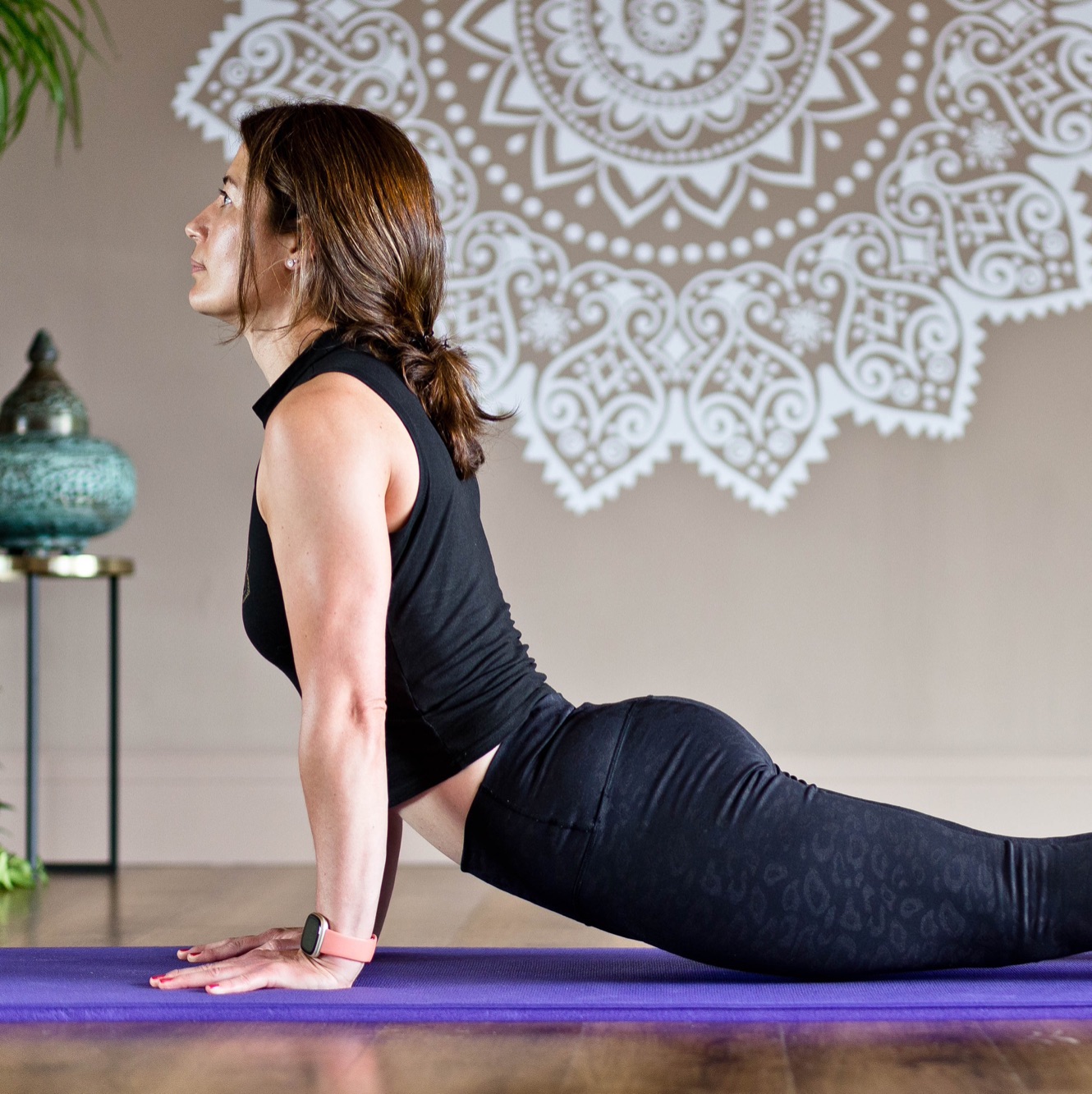 My yoga journey started about 4 years ago when I began taking classes at Horizon Yoga in Dronfield.
I instantly loved the way yoga made me feel - energised and refreshed with the lovely feeling of having stretched out the body and worked hard whilst being mindful and taking care of yourself.

I started to explore hot yoga as well, and found that I loved vinyasa flow - moving with the breath is like a meditation to me and I loved the benefits I found it to have on both mind and body, growing stronger physically and mentally.

I decided to train to teach yoga because I only ever felt better after taking a yoga class, never worse, and I wanted to pass that feeling on to other people.

I studied a 200 hour Registered Yoga School Yoga Alliance training with Janine Leagh, founder of Sacred Alchemy Yoga and HYA Yoga School in Australia.

The course was due to start in April 2020 and of course going into lockdown meant we did the first part of the training via Zoom, but it didn't detract from the experience, and as soon as we were allowed to we met in small groups in parks around Sheffield to practise teaching together!
I like to focus on alignment in poses and then the connection of breath, mind and body in the flowing movements of vinyasa sequences. Moving a bit more dynamically and energetically than in other classes we incorporate some cardio and core strength work as well. My classes are a mixture of fun, fiery energy with time to relax as well, to leave you feeling refreshed.
Thursday 19:00 - 20:00
Strong dynamic cardio based yoga flow, focus on improving strength and flexibility, pushing the body to increase muscular ability and balance. Fast-paced and rhythmical, with a focus on connecting the movements with the rhythm of the breath. Vinyasa means to move with the breath, which is essentially the core of a Vinyasa class. Although Vinyasa is considered a faster practice, it can also be soft and gentle.. In this New Vinyasa Flow and Reset class the aim will be to balance the whole body through warm up, breath work, a series of flow sequences, some standing balances and back strengthening poses, followed by relaxation to reset your mind and body for the week ahead.
Benefits of Vinyasa Flow Yoga Range of motion: The variety of movements in a Vinyasa class means you will often be working through the whole body throughout a class, and expand your range of motion by moving in ways you normally would not. This will help you avoid injuries in the future that could happen if you are always moving in the same way.
Suitable for all please be aware this session is a stronger practise.
Good for Strength, Stamina and Focus