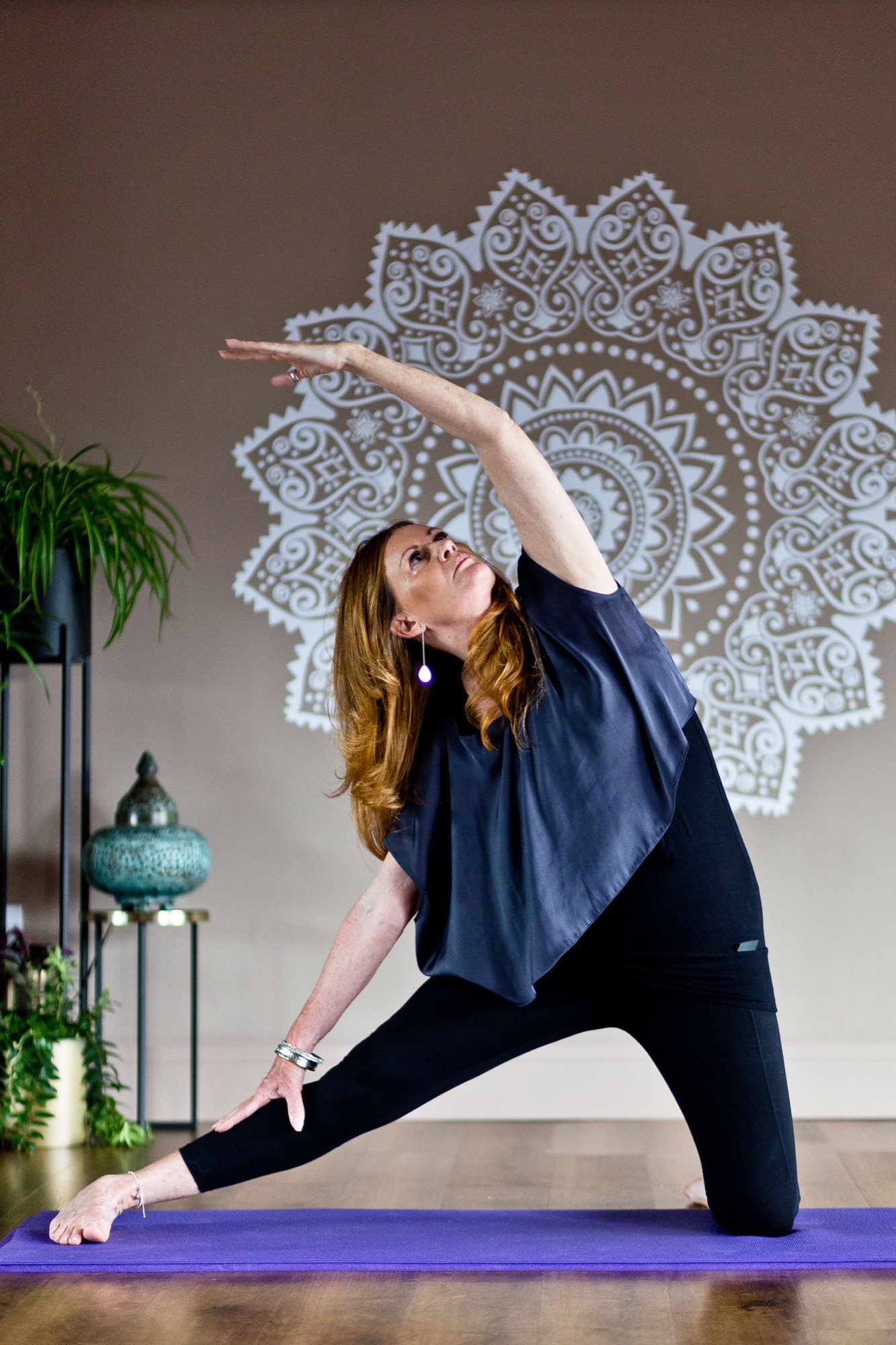 My background is in nursing having spent 25 years in Health Care.
I also studied movement and dance from a young age culminating in graduation from Bailey Cox Academy. My passion for health, wellbeing, fitness, movement and flow led me to do my Yoga Teacher Training in 2010 with Steve Avian at Shamayoga School, Sheffield.
Upon opening the studio in 2014. I wanted to create a space that enhanced the whole yoga experience. I focus on small intimate classes incorporating personal interaction to enhance practise and development of mind, body and soul to result in a feeling of health and wellbeing for all students.
Yoga is my passion in life. The way I teach and practise is always evolving. I love the flow and movement and use this feel in all my classes, teaching a modern approach to a traditional form. Exploring the body and mind through breathing in movement, stillness and relaxation.
GENTLE IS THE NEW ADVANCED
I am no different than you. I have a life that can be challenging and at times frustrating. To make the decision to choose yoga has been life changing for me and therefore I endeavour to pass on the gift of physical and mental health to all my students.
Come and feel for yourself the Power of Yoga.